What is YOUR vision of our Willamette River?
Get inspired and pull out those paint brushes for the second annual Willamette River Plein Air Paint Out!
Register and submit paintings throughout the Festival week of August 15-22 for both local gallery viewings in Eugene-Springfield, and online for our People's Choice Award. 
Entries for the 2020 Willamette River Plein Air PAINT OUT! should feature your favorite perspective of the mighty Willamette River in areas of Eugene and Springfield – but this year, you will have the whole week of the festival to complete your painting, between August 15 – August 22, 2020 – online submissions will close at noon on Saturday, August 22. Register below and complete your entry by uploading a photo of your painting, which will be featured online for our People's Choice Award. Please submit your original artwork to the River House Outdoor Center, 301 N. Adams Street in Eugene between 10AM-4PM / M-F. (Online submissions uploaded Saturday can be delivered to the River House on Monday, August 24th for exhibiting.) PLEASE BRING AN EASEL FOR DISPLAY. Please also ID your easel and the back of your canvas with your name and phone number (masking tape works great), which will be displayed in a secured exhibit area as it is completed throughout the week.
Winners for 1st, 2nd, 3rd and People's Choice awards will be announced Monday, August 24th. Be sure to direct your fans to vote for the People's Choice Award throughout the weekend! $5 each entry.
Please contact  michelle@willametteriverkeeper.org with questions.
2020 Willamette River Plein Air Paint Out! Winners
There will be a small exhibit of artists' works at the City of Eugene Hilyard Community Center,  2580 Hilyard Street, in Eugene, Sept. 1-18th.
People's Choice Award: Intrusion on Nature (View of Valley River Center from south side of River), Phyllis Hamel
1st Place: Willamette River Greenway at Lynx Hollow, Diang Lang
2nd Place: River House Bike Path View, Kathryn Paskey
3rd Place: Intrusion on Nature, Phyllis Hamel
YOU MUST BE REGISTERED AND LOGGED TO CONTINUE
Total votes for the Contest "Plein Air Paint Out People's Choice" :

72
YOU MUST BE REGISTERED AND LOGGED TO CONTINUE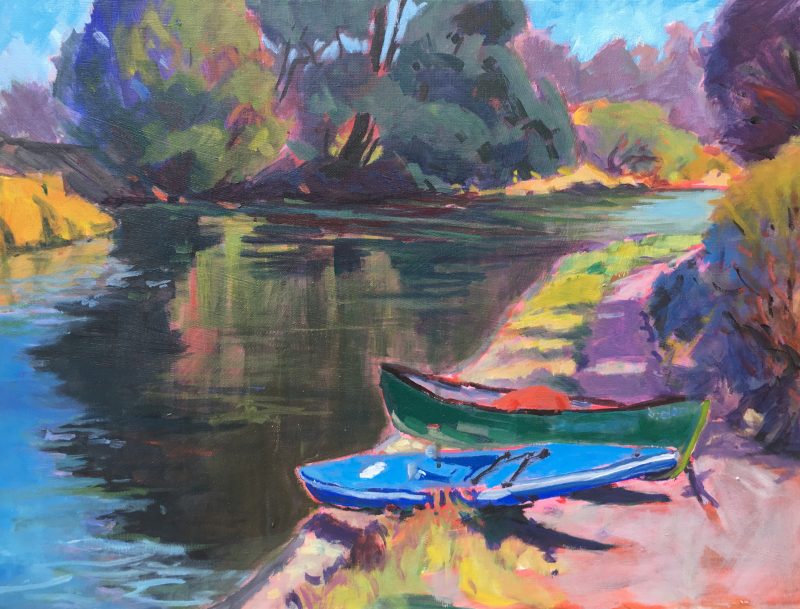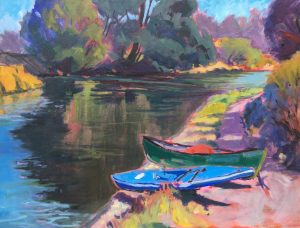 Like what you see?
Help support your Willamette River Festival for years to come!
When you purchase this print, artist Margaret Plumb will donate a portion of proceeds to the Willamette River Festival! 
Margaret Plumb was a winner in the 2019 Willamette River Festival Plein Air Paint Out! with this painting. Often inspired by nature, Margaret is a professional artist who lives and works in the Pacific Northwest, near Eugene, Oregon and specializes in fine arts, acrylics and pastels.