Get inspired and pull out those paint brushes!
Join Plein Air Painters of Lane County August 15-22, 2020 for the Willamette River Plein Air Paint Out!
Register and submit paintings throughout the week for both local gallery viewings in Eugene-Springfield, and online for our People's Choice Award. Prizes and viewing locations to be announced, check back for registration soon!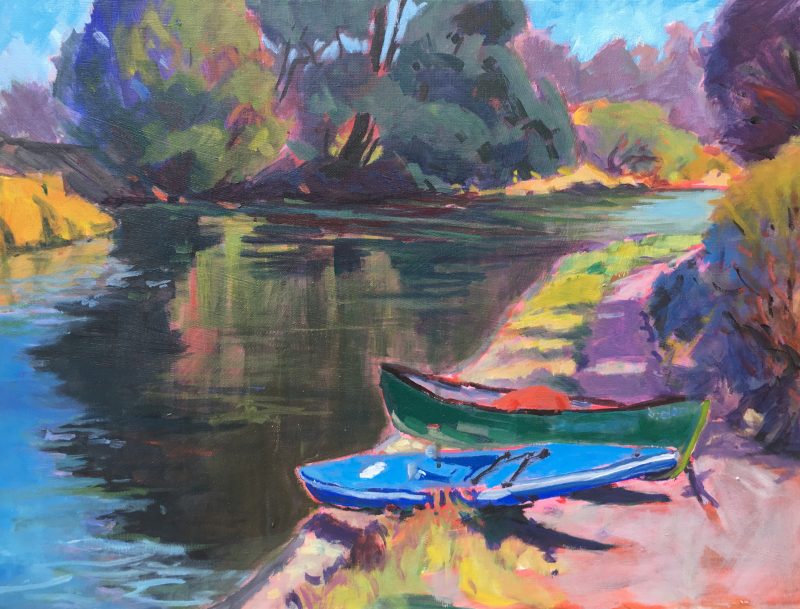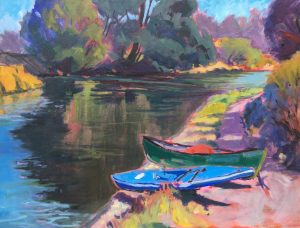 Like what you see?
Help support your Willamette River Festival for years to come!
When you purchase this print, artist Margaret Plumb will donate a portion of proceeds to the Willamette River Festival! 
Margaret Plumb was a winner in the 2019 Willamette River Festival Plein Air Paint Out! with this painting. Often inspired by nature, Margaret is a professional artist who lives and works in the Pacific Northwest, near Eugene, Oregon and specializes in fine arts, acrylics and pastels.